Press Releases


FOR IMMEDIATE RELEASE
Media Contact
David Jones
SolvChem, Inc.
Consumer Products
281.300.4085
David_Jones@solvchem.com
www.crownbrand.com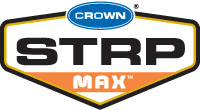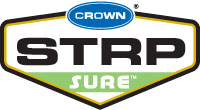 SOLVCHEM, INC. LAUNCHES NEW METHYLENE CHLORIDE FREE AND NMP FREE PAINT STRIPPERS
Pearland, Texas, August 25, 2018 – SolvChem, Inc. (home of Crown® branded products), announces the launch of Crown® STRP MAX™ and Crown® STRP SURE™ Paint Strippers, a new line of paint strippers manufactured with a safer chemistry which replaces Methylene Chloride and NMP (N-Methyl-2-pyrrolidone). The new line of Crown STRP paint strippers are as effective as traditional Methylene Chloride and NMP formulated paint strippers and remove paint in as little as 30 minutes. Crown STRP MAX is a professional strength formula available in three types – gel, liquid and aerosol. Crown STRP SURE is formulated to be safer than STRP MAX and is available in two types – gel and aerosol.
"We are excited to announce the launch of the new STRP line of paint strippers that perform as well as Methylene Chloride and NMP strippers, and are less flammable and toxic than alternative products available in the marketplace. Our customers look to Crown to be a forward-thinking supplier of innovative, compliant products and STRP delivers," says Chris Matherne, Director of Sales for Crown. 
Development of this innovative product is in direct response to the demands from consumers, retailers and distributors for a safer alternative to traditional Methylene Chloride and NMP paint strippers. Over the last few months, many distributers and retailers have announced they will no longer carry paint strippers formulated with Methylene Chloride and/or NMP. This action is trending among distributors and retailers and SolvChem, Inc. is committed to providing products that are "Beyond Compliant" and available before these regulations are adopted.
The new line of paint strippers will be available for distribution and retail purchase beginning in October 2018.
Located in Pearland, Texas, SolvChem, Inc. is a family-owned business founded in 1971. The company offers a full-line of chemical consumer product solutions for the paint contractor and DIY consumer. 
For additional information, please contact David Jones at 281.300.4085, or David_Jones@solvchem.com. For more information on SolvChem, Inc., visit www.crownbrand.com. 
###